Experienced, Competent, and Gentle Dentistry
410-667-4820
to make an appointment
Serving patients in the Cockeysville area for more than 30 years.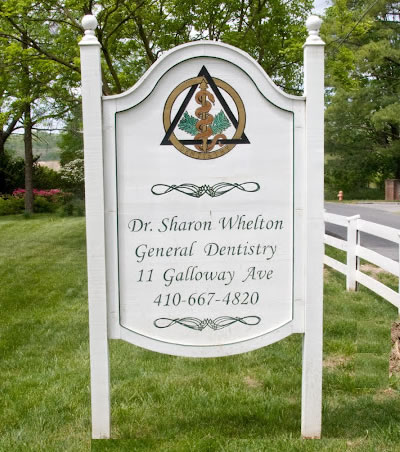 Welcome to the office of Dr. Sharon Whelton
We understand that most people are not very fond of coming to a dentist appointment. Visiting with us will be the closest you've ever come to changing your mind.
Whether you're looking for personalized cosmetic dentistry, the latest technology in dental reconstruction, or an experienced general dentist, Dr. Whelton and her knowledgeable and caring staff are ready to serve you.
To serve all your family and general dentistry needs our staff includes:
2 Dentists
3 Dental Hygienists
2 Dental Assistants
2 Administrative Assistants
And while you are here, we will make sure that you are comfortable and pain free.
Come on in and get to know us!
Professional, Modern, Friendly, and Comfortable Family Environment